Monday 4th, 10:00 am–Thursday 7th, 2:00 pm
SELE 2065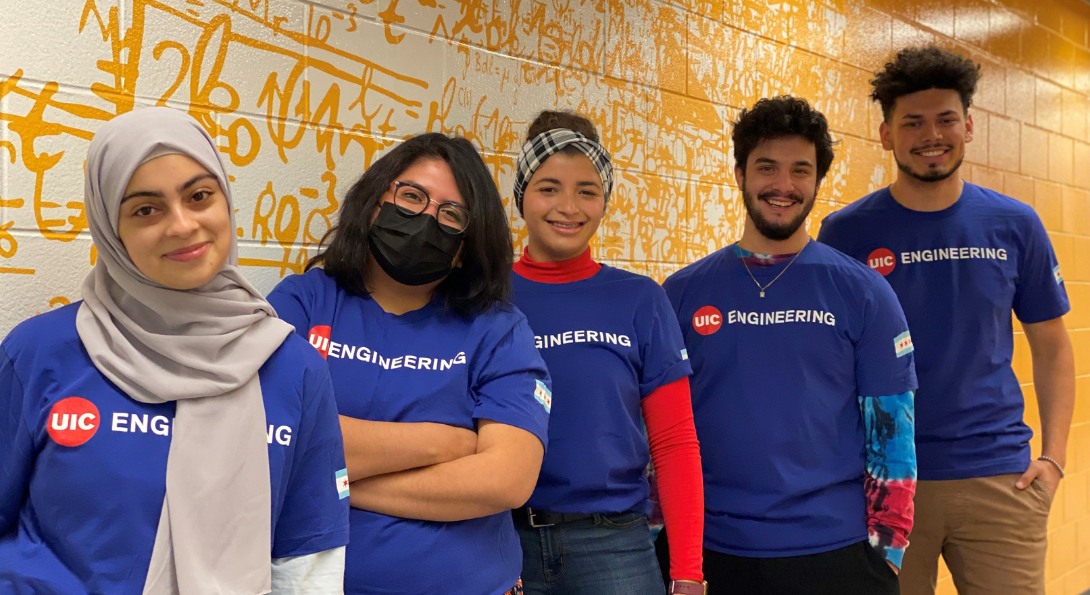 Welcome to the Equity and Inclusion in Engineering Program at UIC! Heading link
The Equity and Inclusion in Engineering Program (EIEP) supports the transition to UIC Engineering for historically underrepresented populations, first-generation students, and members of the LGBTQIA+ community; and encourages their persistence in the engineering and technology fields. EIEP also provides academic advising, scholarship opportunities, mentorship, and various programs to enhance students' experience at UIC.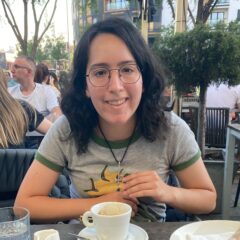 "Being a commuter the EIEP feels like a second living room. It's a comforting space with games, music, snacks, and amazing people. If you're looking for a mini oasis on campus it's the EIEP lounge."

Current undergraduate student in Environmental Engineering and Greer Scholar

|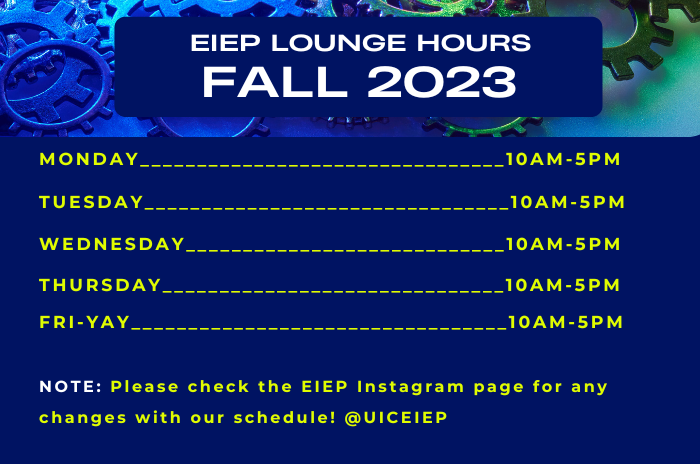 EIEP Lounge Hours Fall 2023 Heading link
Contact us if you have any questions about our schedule.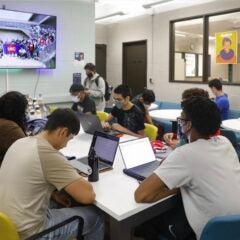 The EIEP Lounge is a great space to study, meet with friends, and/or take a break from classes. Check it out!
UIC is located on the traditional homelands of the Three Fire Peoples — the Ojibwe, Odawa, Bodéwadmi, and other Nations such as the Menominee, Ho-Chunk, Miami, and many other Indigenous Peoples. The U of I System carries out its mission in its namesake state, Illinois, and has a responsibility to acknowledge these Native Nations and to work with them as we move forward as a vibrant, inclusive institution.